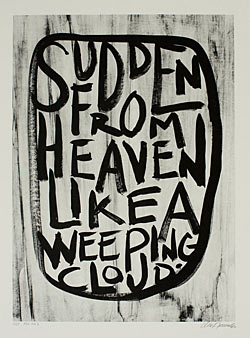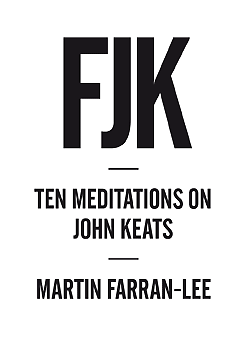 FJK consists of 10 offset lithographs numbered FJK no.1 – FJK no.10. Each lithograph is made in an edition of 25, measuring 42,5 x 57 cm. The series is based on 10 lines taken from 10 different poems by the British romantic poet John Keats (1795–1821). The work is an attempt at capturing the lines of poetry through a different means of expression. The words – in a new context – intend to provoke and trigger the imagination.
For more information about the
work and how to buy it, please contact
Martin Farran-Lee on:
Martin Farran-Lee
Specific Design
Vesterbrogade 74, 4th floor
1620 Copenhagen V, Denmark
Telephone +45 2683 6994
mfl@martinfarranlee.com
www.martinfarranlee.com
Look out for my new book "Petals, Metal. Water: Black"! Images from this publication will soon be published on this site. Please download the track "falter", which is part of this book.